Schon früh bin ich in Kontakt mit Seide gekommen. Annemarie Hill, meine Seidenmallehrerin und Begleiterin, stand mir beim Lernen engagiert zur Seite. Schon in den 80er- Jahren habe ich Kurse bei ihr besucht.
Das Seidenmalen ist nebst anderen Beschäftigungen eine gute Ergänzung zum Gärtnereialltag!
Als Bio.- Gärtnerin arbeite ich seit 1997 in Ekkharthof, einem Heim für Menschen mit Unterstützungsbedarf. Als Gärtnerin interessiere ich mich schon länger für Tee, Gewürz und Heilräuter. In der Ekkharthof Gärtnerei kann ich mein Wissen darüber laufend erweitern und vertiefen. Besonders freut mich, dass ich diese Tätigkeit verbinden kann mit meinem Wunsch, Menschen mit Unterstützungsbedarf in der Natur arbeitend zu begleiten.
Ich habe die Kreistanzleiterin Ausbildung an der Tanzschule Chora gemacht.
In verschiedenen Kursen bei Barbara Lehner und Antoinette Brem habe ich Shibashi kennen gelernt (Meditation in Bewegung). Durch sie habe ich den Zugang zur Schöpfungsspiritualität nach Matthew Fox gefunden. All das, und auch mein Singen im Chor Gospel Joy Singers gibt mir sehr viel Freude in meinem Alltag!
Im Seidenmalen kommen all diese Bereiche zusammen: Natur – Bewegung – Spiritualität – Musik – Seidentanz!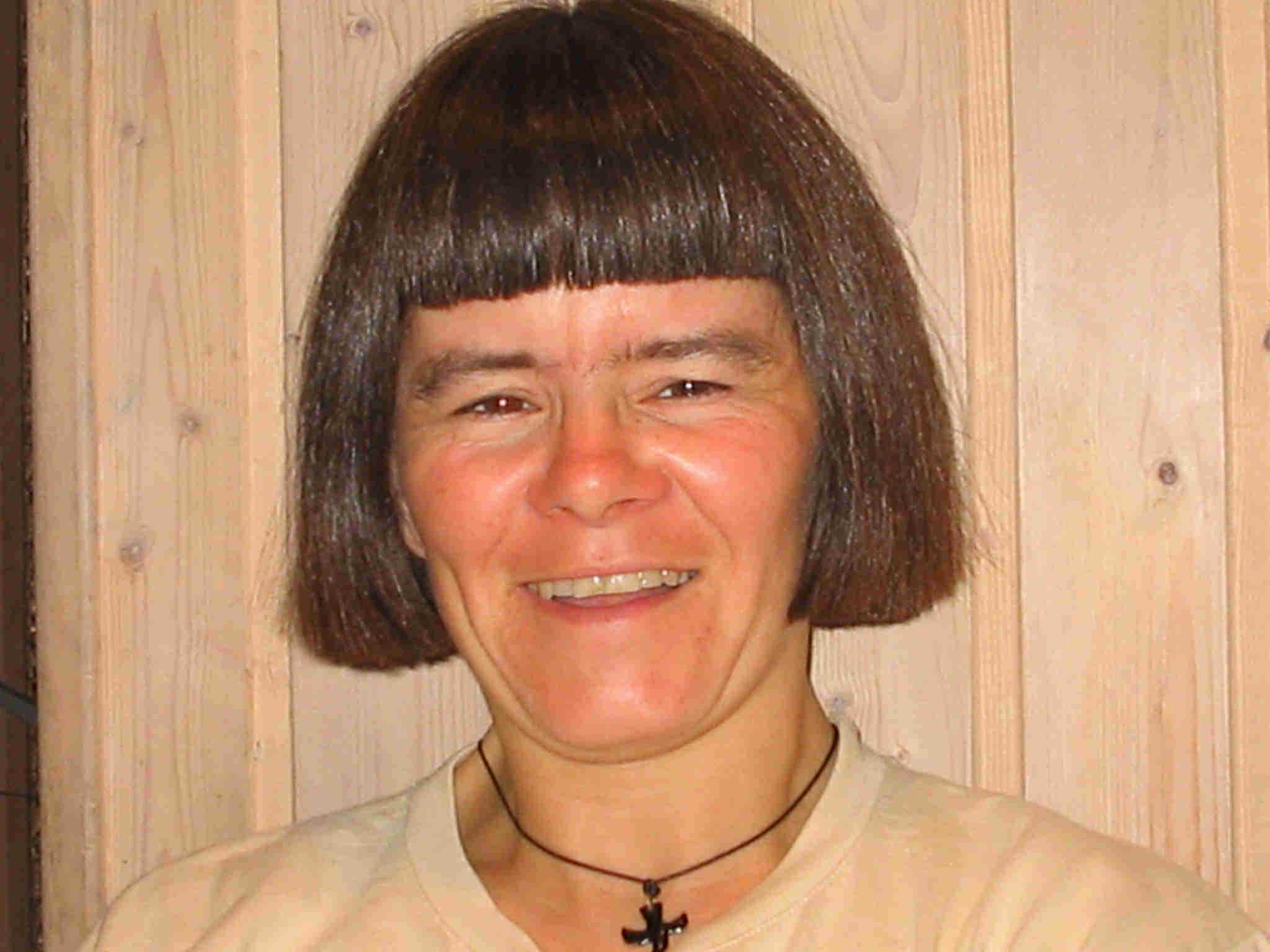 Anna Mason
When I was young, I came into contact with this silk painting art form. Annemarie Hill, my teacher helped me in the 1980s while I was learning the basic skills.
As an organic gardener I have worked at the Ekkharthof since 1997, this is a home for handicapped people. In my profession as a gardener I have specialized in herbs for cooking, tea making and herbal medicine. At the Ekkharthof garden enterprise I have been able to deepen my knowledge of garden herbs. I am particularly happy that I can accompany people with a handicap who work with nature.
Alongside this, silk painting makes for a good balance to the daily work of gardening. I have also followed a course for circle dance leaders run by Adrian Gut (dance school "Chora"). For feasts i can animate a group in circle dance.
In various courses with Barbara Lehner and Antoinette Brem I learned Shibashi ( meditation in movement). Through them I also learned about "Creation spirituality" à la Matthew Fox.
Last but not least, I sing in the choir "Gospel Joy Singers" which also gives me much joy for my daily life. By painting on silk all these different aspect in my personal biography come together:-
Nature - Movement - Spirituality - Music - Silk painting - Dancing !